"PC for Children" Campaign
---
Dear Friends of Hands On Tokyo,
We hope this email finds you well and that you and your families are staying safe at home during these unprecedented times.
Thank you very much for your continued support of Hands On Tokyo. We are grateful for your advice, contributions, and support of our nearly 30 social service volunteering activities and our special annual events.
With schools closed, many children ages 3-18 living in children's homes are unable to participate in online learning because they lack access to necessary technology. A recent survey we conducted of children's homes with which we partner revealed that the situation is urgent. To give these children a brighter future, we would like to equip their homes with sufficient PC's and tablets, web connections, and technical support to make online learning a part of their lives now and beyond the current crisis.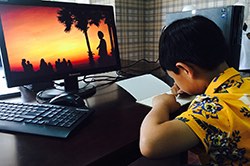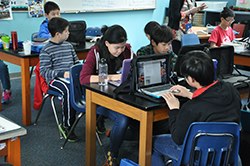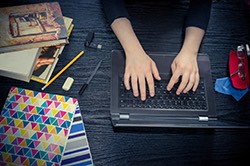 We are reaching out to you today about a special campaign we are about to launch. The Japanese government recently announced stimulus payments of 100,000 yen to everyone, including foreigners registered as residents of Japan. If you are not in immediate need yourself, please consider accepting it and donating all or part of these funds to our campaign. In this way, you can directly impact for the better lives and futures of "our kids" who live in Hands On Tokyo's partner homes.
Our initial goal is to raise 5 million yen, sufficient to equip 100 children for on-line learning. If the total donation exceeds the target amount, we will continue to use it for planning and operating projects that meet various needs, such as on-line learning support for children in the Children's Homes.
Please apply for the donations from the Hands On Tokyo Website (https://www.handsontokyo.org/topics/20/). If you would like to donate to this campaign, please enter "PC for Children" in the "Donation to be directed to" field in the Donation Form.
Sincerely yours,
Emergency Response Task Force