Happy Global Volunteer Month!
---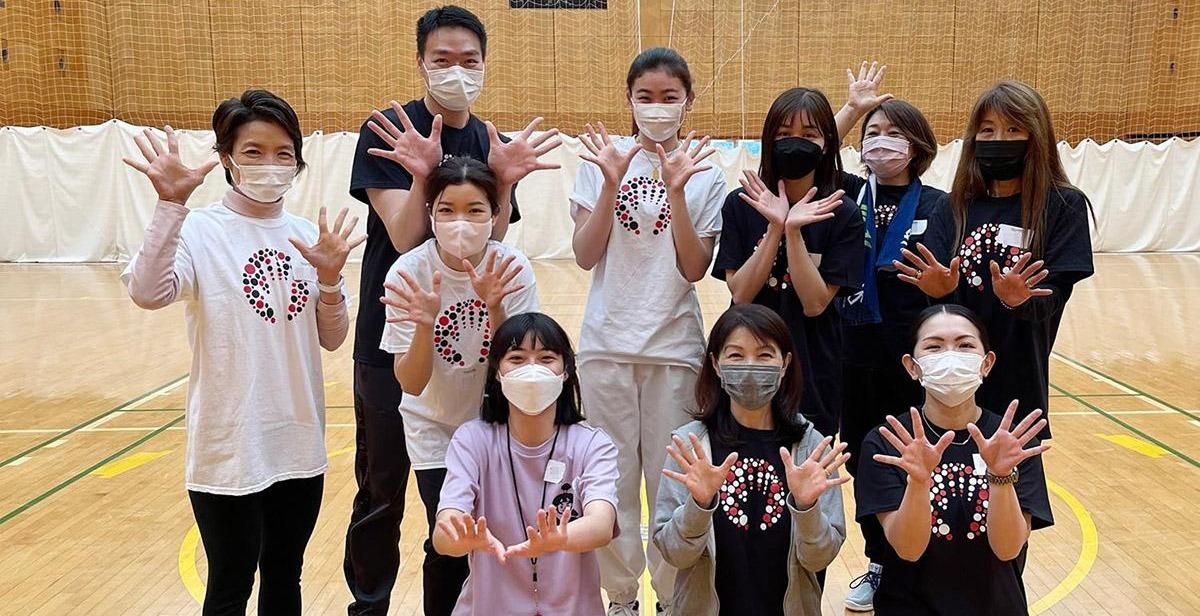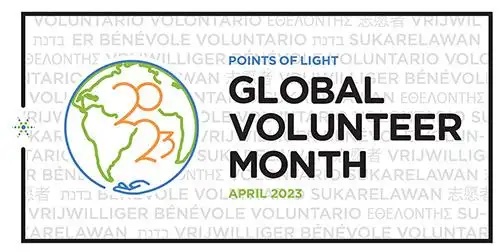 Happy Global Volunteer Month!
Information for our Activities
https://www.handsontokyo.org/topics/347/
To Sign Up & Event Guidelines
https://www.handsontokyo.org/events/

---

Game on! Hands On KANSAI

Hands On Kansai: Diversity & Inclusion Workshop
Date & Time : April 1 (Sat) 13:00 - 16:00
Venue : Kita-ku, Osaka City, Osaka Prefecture
*This workshop will be held mainly in Japanese.
This program provides training based on the concept of the "social model of disability" (Disability Equality Training) in the form of workshops to deepen understanding of disability, based on the idea that disability is not a problem of the person himself/herself, but of the environment and society.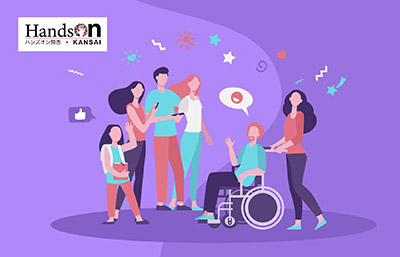 ---------------------------------
Enjoy Cleaning and Hiking!
Hands On Kansai: Clean Hiking in Mt. Minoo

Date : Sunday, April 16, 10:00 - 12:00
Venue : Mt. Minoo (Minoo City, Osaka)

With Minoo Patrol Organization, who was established in 2004 to clean and keep Minoo mountain, we will enjoy cleaning and hiking while interaction with nature.
---------------------------------
Let's have fun running with athletes in Kansai!
Hands On Kansai: Jogging for the visually impaired

Date & Time: April 23 (Sun), 10:00 - 12:00
Venue: Nagai Park (Higashisumiyoshi-ku, Osaka-shi, Osaka)
In this program, volunteers guide visually impaired athletes as they jog in the park. Will start from orientation so the beginners are also welcome!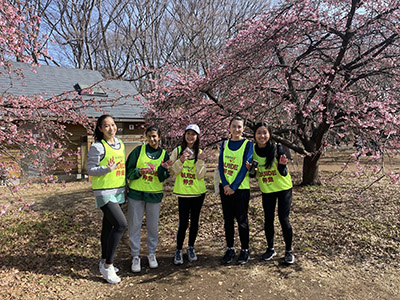 ---------------------------------
There's still time to get involved! Hands On Tokyo's Activities
Get out and exercise with some wonderful special needs kids!
Motor Development Program (MDP)

Date & Time : Saturday, April 8, 9:30 - 11:45
Venue : Yoyogi, Shibuya-ku, Tokyo
The Special Olympics Motor Development Program (MDP) supports elementary children with intellectual disabilities (not physical) as they gradually improve their motor skills through dance, exercise and games. Volunteers are asked to work with Special Olympics coaches to help the athletes enjoy their activities.
Activities
- About Special Olympics: What do we do in the Motor Development Program?
- Enjoy stretching, dancing and fun games with athletes!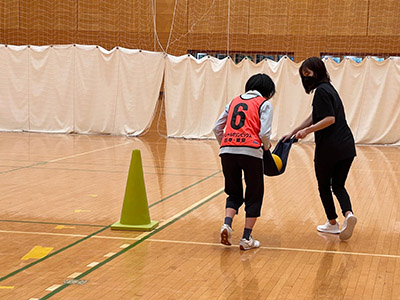 ---------------------------------
Fostering the Next Generation of Community Leaders
Support the "Super Diversity Volunteering!" Project

Date & Time : April 8 (Sat) 9:30 - 11:30, April 27 (Thu) 16:30 - 18:30
Venue : Kita-Aoyama, Minato-ku, Tokyo
Super Diversity Volunteering is a program for elementary and junior high school students in the Aoyama area to deepen their interaction with the elderly through volunteer activities.
Through this program, we aim to create a "super-diverse" community where children with and without disabilities, as well as children attending international schools, can volunteer in their communities and where intergenerational interactions, including the elderly.
Volunteers are expected to support elementary and junior high school students in their volunteer activities, facilitate their activities, and help foster junior leaders.
Activities
- What is Children's Day? What is the origin of Koinobori? Let's learn with some music♪
- Koinobori Craft Making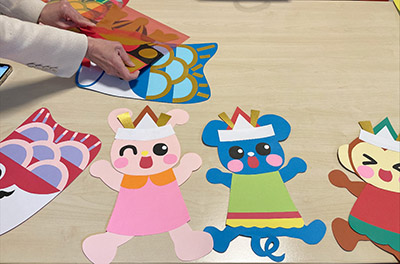 ---------------------------------
Special Olympics Unified Sports Program
Competitive Cheer

Date & Time : April 9 (Sun) 13:10 - 15:30, April 23 (Sun) 13:10 - 15:30
Venue : Takadanobaba, Shinjuku-ku, Tokyo
Let's enjoy the "Competitive Cheerleading" Program with Special Olympics Athletes! This program is fun and easy to participate in, even if you have no dance or cheerleading experience. This "Competitive Cheer" Program is one of the Unified Sports programs of Special Olympics. Unified Sports is Special Olympics' unique initiatives in which athletes with intellectual disabilities and partners (volunteers) without intellectual disabilities become teammates, both playing and enjoying sports together.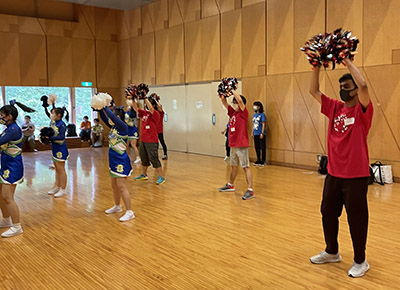 ---------------------------------
Japanese-Style home cooking, in your home, for the Ukrainian evacuees!
Supporting the Ukrainian Evacuees "AYUMO Project " - Home Cooking

Date & Time : April 15 (Sat) 10:00 - 13:00
Because of the war, 2,200 Ukrainians have evacuated and are living in Japan. In hope to support them in any ways possible, we have been holding a "Japanese language" program for people living in Tokyo. We are now planning a "Japanese Home Cooking Project" at their request. They would love to experience and learn home cooking (Japanese cuisine) at your home. NIKU-JAGA (meat and potatoes), yakisoba, okonomiyaki, hand-rolled sushi, etc... Please support and enjoy the exchange while cooking together at your home!
*Contact info@handsontokyo.org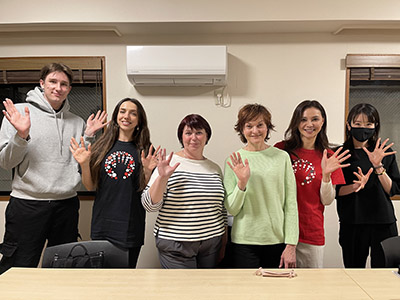 ---------------------------------
Let's roll-up our sleeves, and make Shinjuku, Shibuya and Roppongi cleaner!
Pirika Clean up @ Shinjuku, Shibuya, Roppongi!

Date & Time : April 15 (Sat) 9:45 - 11:30 @ Shinjuku, 10:30 - 12:00 @ Shibuya and Roppongi
Simultaneous trash pickup program, in Shinjuku, Shibuya and Roppongi! Volunteers will pick up trash in their communities and post it on social media "Pirika", the social contribution app.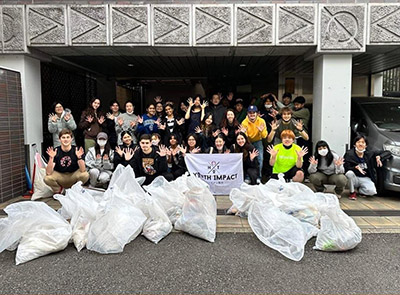 ---------------------------------
On April 22, Earth Day, let's think about our environment
Earth Day Arakawa River Cleaning

Date & Time : April 22 (Sat) 10:15 - 12:00
Venue: Arakawa River (Yotsugi Station area: Katsushika-ku, Tokyo)
April 22 is Earth Day. The problem of river and marine trash has attracted attention as one of the most important global social tasks to deal with. River and marine trash not only impairs landscapes, but it also causes ill effects on the ecosystem. Plastic waste in particular has extremely adverse effects. On Earth Day, when we think about the global environment, we will clean up the Arakawa River.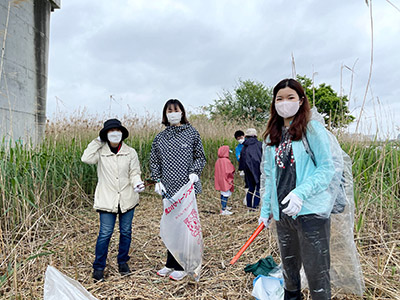 ---------------------------------
■To Sign Up & Event Guidelines
https://www.handsontokyo.org/events/
---------------------------------
■Our On-site Programs (face-to-face activities)
*For on-site activities, please note, you must agree to the "COVID-19 Safety Acknowledgement - Waiver Form" and "Volunteers Safety Precautions Guidelines".
*For Competitive Cheer and Motor Development Program, please bring " Health Check Sheet" that records your body temperature for 2 weeks until the activity date. (If you forget it, you will not be able to participate in the program.)
★Health Check Sheet
https://www.handsontokyo.org/media/uploads/2022/03/17/health-check-sheet.pdf
Hands On Tokyo T-Shirts will be provided for our on-site volunteering programs. (Each person will receive one T-shirt during our Global Volunteer Month in April.)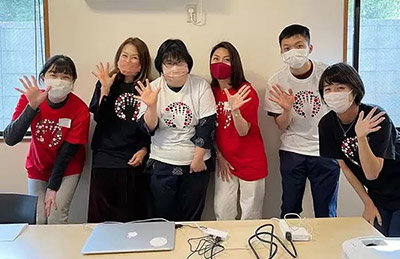 T-shirts by Miura Shoji K.K.

---

■If you would like to support us financially, please visit the Hands On Tokyo website page below. Your financial contribution enables us to provide meaningful service opportunities every week of the year.





Hands On Tokyo has been approved by the Tokyo Metropolitan Government as an "Approved Specified Nonprofit Corporation" in December 2017. Donations for Hands On Tokyo are Japanese Yen tax deductible.