Faces of Hands On Kansai
---
The warmth and smiles of our volunteers are an important source of our motivation. Here are three questions we asked our Hands On Kansai volunteers.
Questions
1: How did you start volunteering?
2: What volunteering experience stuck with you the most and why?
3: What do you hope to accomplish through volunteering?

----------------------------------------------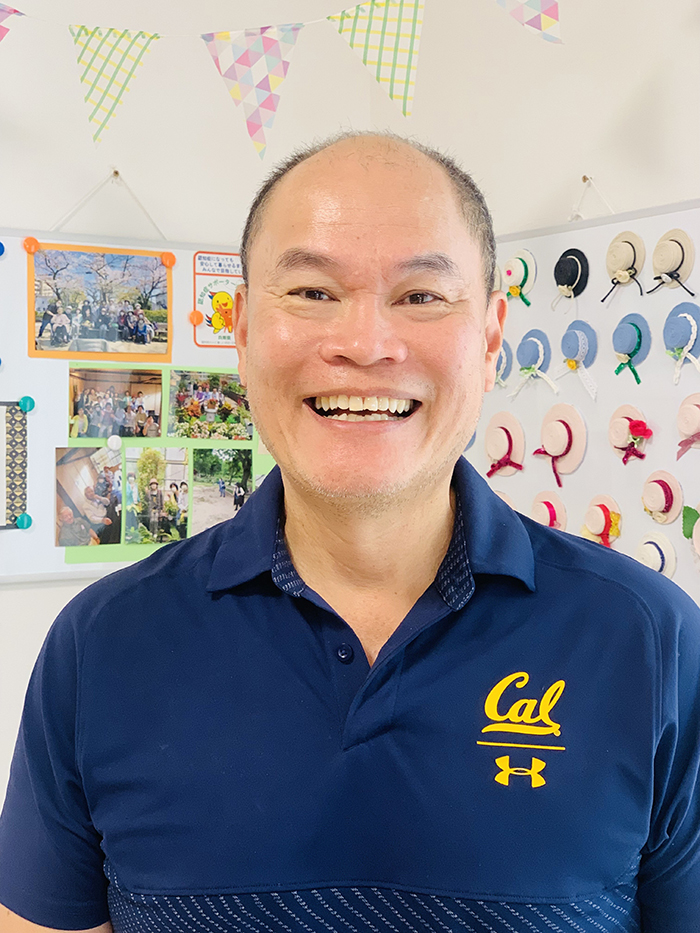 [Name]Tommy Lee; Tom-san
[Hometown]Toluca Lake (Los Angeles), CA
1: In the US, I was an executive director for "City of Hope"; a non profit hospital center in Los Angeles that is focused on curing many ailments including Cancer. I was drawn to this as a way of giving back to our communities in honor of my father who had lung cancer. Upon my retirement, I relocated to Japan to help my wife care for her aging parents. By happenstance, I was fortunate to meet Mami Asanuma who introduced me to Hands on Tokyo for the Kansai region. It was a great way for me to make a difference and assist others and make their lives brighter and happier.

2: Volunteering my time at the Amagasaki Senior center to help their members learn English is very enjoyable and rewarding. Also, participating in their Blind jogging events gives me great pleasure to meet blind runners as well as to make their lives brighter one step at a time! I've also begunnto assist with Downs Syndrome/Austistic student English learning in Tokyo…via zoom calls…In all these events, I see, hear, feel their happiness coming out… it's just a great way to give back to others. Hands on Tokyo has many events where a volunteer can help and make a great difference. Giving back energizes the soul.

3: Volunteering gives me personally a sense of happiness and joy in giving back to society, my environment. For all those I am fortunate to assist, I sense their enjoyment and happiness as well…giving them something to look forward to and making their lives brighter. Japan is a society that strives to work together for the strength and success of the nation. If everyone pitched in to volunteer their time in whatever capacity that fits into their lives, think of the power it would have on those less fortunate ( seniors, disabled, children) as well as what we could do to enhance our environment. Life is Good…spread the goodness!
----------------------------------------------

[Name]Blue
[Hometown]Osaka
1: I have always been interested in volunteering but I didn't know how I could in Japan. Until, a friend made aware of HandsOn Tokyo. I am thankful that I found out about the program.

2: Blind awareness and blind jogging stuck with me the most. I have always been curious about their experiences and I wanted to learn about them and how a person like me can help them in their day-to-day life. In contrary, I realize how strong willed these people are. I feel like they have helped me more than I have helped them.

3: To be all honest, I do not know. I came to volunteering with no agenda except to give my extra time when needed. I guess for people to be aware that all things in life matter even how easy or difficult it can be.


----------------------------------------------