Global Volunteer Month 2023 - Thank you for your support!
---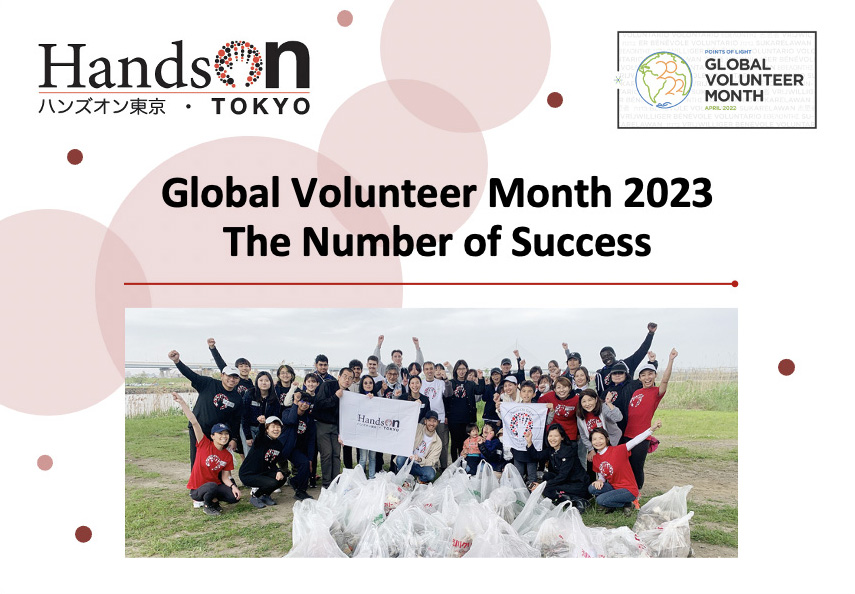 Thank you for supporting Global Volunteer Month 2023!
During Global Volunteer Month, April 1-30, we completed 140 projects and engaged 673 volunteers. We had 3,340 beneficiaries and 1,200 volunteer hours. Thanks to the cooperation of so many of you, we were able to give back to the community with great results. Thank you so much!

■Our Impact during the Global Volunteer Month
Recipients: 3,340
Active Volunteers: 673
Hours: 1,220
Projects: 140

■Number of Our Projects
Children/Youth in Needs: 34 projects
Special Needs, Elderly: 73 projects
Environment: 9 projects
Others: 24 projects
Total: 140 projects

●Our Global Volunteer Month Review [ Click Here / PDF ]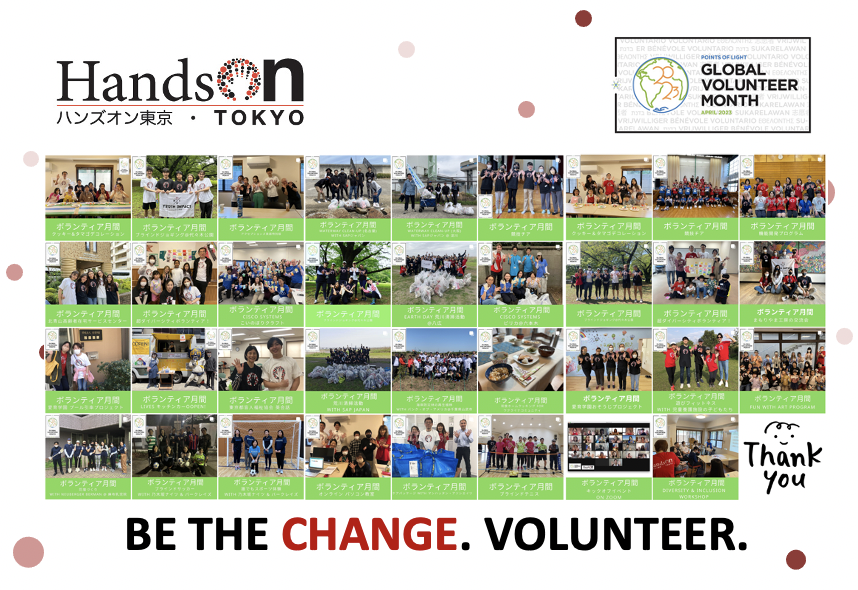 ●Hands On Tokyo activities can be found on social networking sites.
 Please follow us!