Youth Summit 2022- KICK-OFF Event
---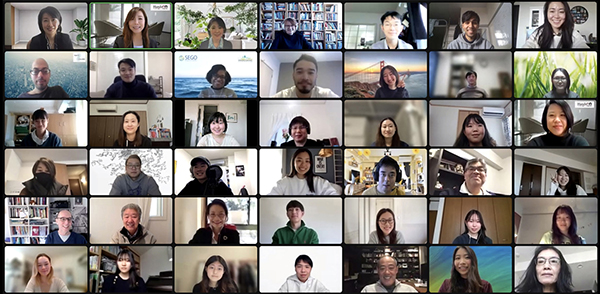 ■ "YOUTH SUMMIT 2022" KICK-OFF event
 Thank you for joining us!

*Outline of the Youth Summit 2022*
■Contact: youthimpactjp@handsontokyo.org

*YOUTH SUMMIT 2022
Participants will be divided into four groups:
Children's Home / Special Needs / Poverty / Environment

*Engage for Constructive Change!!
What is the SDGs? What is Volunteering? What is Social Business?
I'm interested, but what should I do?

---

★Our Youth Summit - KICK-OFF event has ended.
Thank you for joining us!
*Youth Summit - KICK-OFF Event*
Hands On Tokyo is going to hold Youth Summit on September 25th (Sun) this year. Please join our kick-off omline meeting which will be held on February 6th (Sun) 10:00 - 11:30 on Zoom. You don't need to commit to come and participate at our Youth Summit in September at this stage so please come to this kick-off event to check it out! If you can also spread the words to your college groups and friends, that will be great. Everyone is welcome!

*Contents*
Opening Address
Introduction of Hands On Tokyo
Inspirational Talk - "Social Innovation for our future"
Speaker : Prof. Seiichiro Yonekura (Board member of Hands On Tokyo, Hitotsubashi Univ.)
Outline of Youth Summit 2022
Introduction of Mentors for each Focus Area
Free Discussion

---

*Inspirational Talk*
"Social Innovation for our future"
Prof. Seiichiro Yonekura


(Board member of Hands On Tokyo)


Professor, Graduate School of Hosei University
Professor Emeritus, Hitotsubashi University
President, CR Social Innovation School
---
*Our mentors for each Focus Area*
Children's Home
Kohei Sato
Facility Manager,
Children's Home "Kibo no ie"
Isaac Martins
Long-time Volunteer Leader

Poverty
Kyoji Sasaki
Grameen Nippon

David Slater
Hands On Tokyo Youth Committee;
Prof. Of Sophia Univ.
Special Needs
Michiyo Furuichi
Chairman of NPO Acceptions
Pharmacist
Mark Bookman
Postdoctoral Fellow at Tokyo College,
the University of Tokyo
Environment
Kazuyuki Imamura
Director and office manager of
NPO Arakawa River Clean-aid Forum
Karin Wellbrock
Hands On Tokyo Council of Advisors;
Partner and COO, Kay Group K.K.
Alana Bonzi


Founder and Director of NPO SEGO Initiative
---

■Hands On Tokyo "YOUTH SUMMIT 2022"
 Sunday, September 25, 2022
>> "YOUTH SUMMIT 2022" Outline (PDF)

---

Voice from Youth Impact Group Leader
"Hands on Tokyo Youth Impact has broadened my view of my own country. It has helped me understand more of situations in Japan and as both a project and group leader it has been an extremely valuable opportunity. I have had the pleasure to be the president and vice president of my school's Youth Impact club in Tokyo. Meeting many people and giving back to the community has given me a lot of pride and experience. They have many volunteering opportunities and events to attend so I highly recommend everyone to volunteer!"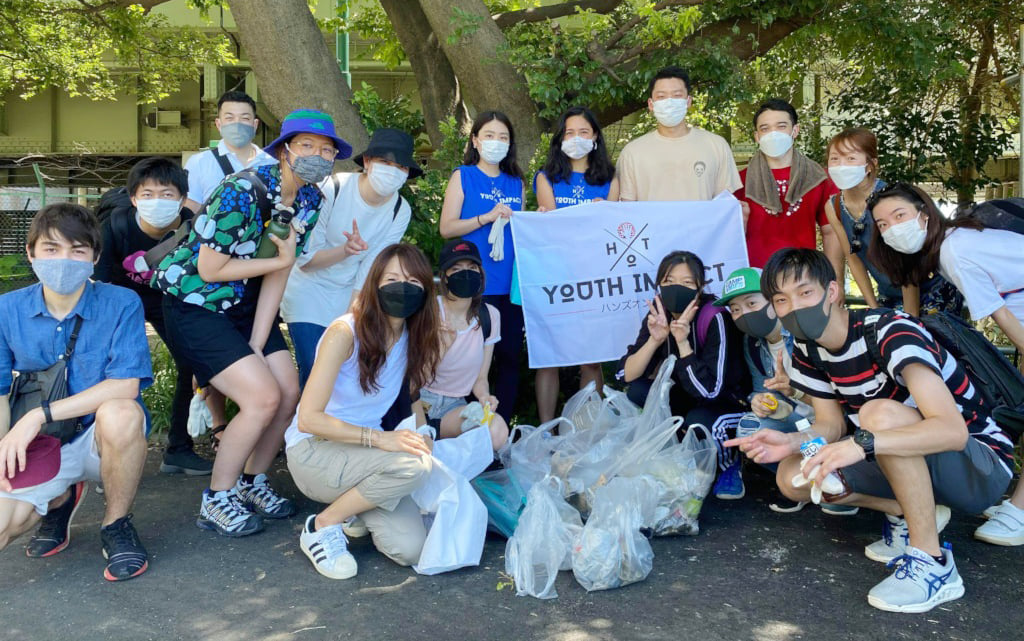 ■If you would like to support us financially, please visit the Hands On Tokyo website page below.