Faces of Hands On Tokyo - 1
---
The warmth and smiles of our volunteers are an important source of our motivation. Here are three questions we asked our volunteers.

Questions
1: How did you start volunteering?
2: What volunteering experience stuck with you the most and why?
3: What do you hope to accomplish through volunteering?

----------------------------------------------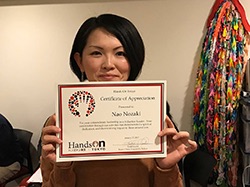 [Name]Nao
[Hometown ]Tokyo
1: I joined Hands On Tokyo over the holidays when I was looking for a meaningful project to pass my time with. I found the Motor Development Program (MDP) and I decided to join.
2: One of my favorite memories at Hands On Tokyo was the MDP Special Olympics EKS Day. We had many attendees that day, who were also new to the program (including parents and volunteers). It was a lot of fun to see many new faces and more participation.
3: I hope to make volunteers fun for others and also help participants and volunteers find strength and confidence in themselves.
----------------------------------------------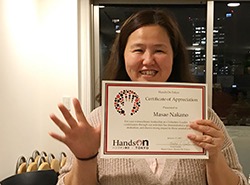 [Name]Masae
[Hometown]Chiba
1: I first joined Hands On Tokyo in 2012, when I volunteered at a candle making event for Tohoku.
2: Two of the volunteer experiences that stuck with me was when I volunteered at Wakaba-ryo and the Special Needs Education School for the Visually Impaired, University of Tsukuba. At Wakaba-ryo, it was the first time I learned that so many children have to live away from their families, and it affected me. I am also amazed by the talented students at the Tsukuba English Program. I am so happy to be able to speak to them in English.
3: Through volunteer service I hope to empower young people by challenging them to improve themselves.
----------------------------------------------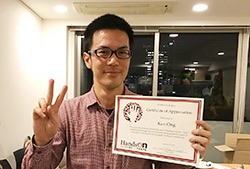 [Name]Ken
[Hometown]Malaysia
1: After 3/11, I went up to Tohoku for a week. After coming back to Tokyo, I wanted to do more. I googled for volunteering opportunities in Tokyo, and I found Hands On Tokyo. I have been serving with Hands On Tokyo since 2011.
2: Every volunteer activity I attended gave me a different experience and lesson. However the most valuable lesson I got was through volunteering with visually impaired children. They really taught me that you do not have to "see" with your eyes, but instead you can "see" with your heart.
3: Through volunteering, I hope to be able to continuously give back to the Japanese society and people, from whom I received so much.
----------------------------------------------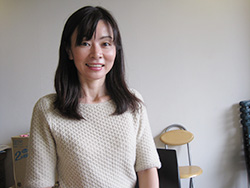 [Name]Konowa Aoki
[Hometown]Kyoto
1: I started volunteering at a music festival as part of the clean up staff.
2: Volunteering and after-school activities at a children's hall. Also, when I went to the science museum for an event with kids.
3: I want to spread the notion of using your free time to volunteer, through which you can make new friends.

----------------------------------------------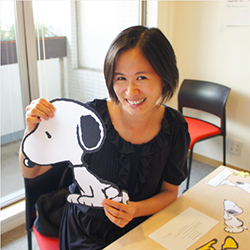 [Name]Jenny
[Hometown]Hong Kong
1&2: What stuck with me the most is when I went to the infants' home to help with the gardening activities, and they had the kids outside planting tomatoes with us. It was very cute...
3: I hope to help other people, and to meet many people in Japan.
----------------------------------------------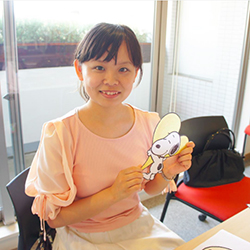 [Name]Mana
[Hometown]Yamanashi
1&2: What stuck with me the most was volunteering at an elderly home while I was studying abroad in the US. I would go to the elderly home once a week, and talk with the people there and teach them about the Japanese culture.
3: I hope to meet people from various backgrounds. I hope to grow and to learn about many different values through seeing different worlds.

----------------------------------------------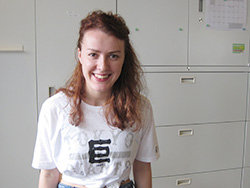 [Name]Ugne
[Hometown]Vilnius, Lithuania
1: I got to know about Hands On Tokyo through my friends in Japan. It sounded amazing to try something new, not only sightseeing, which was the main reason I first came to Tokyo.
2: All the experiences are different. it is really hard to pick one. I like to spend time with kids so the fitness event in a children's home probably stuck with me the most.
3: I hope to gain new experience of trying something different, challenge myself and feel very good when somebody is happy and you know you contributed to make that person happy.
----------------------------------------------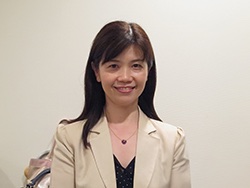 [Name]Shizuko Ohara
[Hometown]Setagaya-ku, Tokyo
1: In March of 2013 there was an IR event at my workplace where the recruitment of volunteers was held. This led me to my first experience volunteering for Hands On Tokyo for the Wakabaryo Children's Home and the Hakujuso Nursing Home projects that consisted of caring for children and the elderly. I ended up participating in further volunteering activities when the kids asked me to return.
2: Unfortunately, for most of the time I volunteered, I often questioned myself whether I was making a significant difference. I was also somewhat bothered by how little time we had to spend with the kids. I felt as if, when I finally warmed up to the kids, it was already time to go.
3: I hope to meet the needs of those for whom I am volunteering. Therefore I believe in the necessity to deeply understand such needs.

----------------------------------------------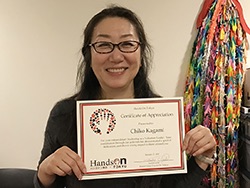 [Name]Chiko
[Hometown]Tokyo

1: I have been volunteering for a long time, but when I returned to Tokyo, I was looking for volunteer opportunities in Japan. I checked on the internet, I found Hands On Tokyo and joined one of their programs.

2: There are several volunteer activities that stick out in mind. I was helping out at a soccer event when it was pouring rain, but volunteers still came to the event. I was so impressed with the volunteers who put in all their effort even though it was terrible weather conditions. Some of my other favorite volunteer activities are volunteering at Day of Service, face painting at the Airinkai bazaar, and nail painting for girls at Hakujuso Senior Home. Seeing the faces of all those happy people warmed my heart.

3: I am always happy to be a part of volunteer activities, and it touches my heart to be able to work with so many people. When I have time, I want to be a part of more volunteer activities.
----------------------------------------------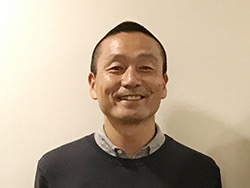 [Name]Naoya Nakamura
[Hometown]Tokyo
1: I learned about Hands On Tokyo through my best friend in Portland, when I was looking for volunteer opportunities in Tokyo. I participated in a variety of programs, and I found the Motor Development Program ("MDP") to be the most suitable program for me, so I kept going. Soon after, I became a volunteer leader ("VL") for MDP, and it's been six years since.
2: Here is my list: Blind-Jogging, Koko-Club activities and MDP. They help me to realize the essence of many things, including the essence of myself. Visually-Impaired participants see more than I see. Mentally handicapped kid athletes have crystal hearts that reflect and cleanse mine. I remember a TED-talk speaker who said, "Vulnerability is a birthplace of Connection, Courage and Compassion.", and MDP is where I experience this. All participants are very humble, and it helps me to look at myself. The programs have been wake-up calls for my numbed senses.
3: As a VL for MDP, I have a vision…I would like MDP to be the fountain, to produce "ambassadors" to society, and to close the gaps amongst different cultures. I would like to develop MDP to be an entry to an ecosystem. The strengths of the HOT volunteers are "a melting pot of different backgrounds". MDP embraces different culture types. It is a good influence on Japan's homogeneous society. With gradual rippled effect, I want to change Japan.