Sunday, September 25th, Youth Summit 2022
---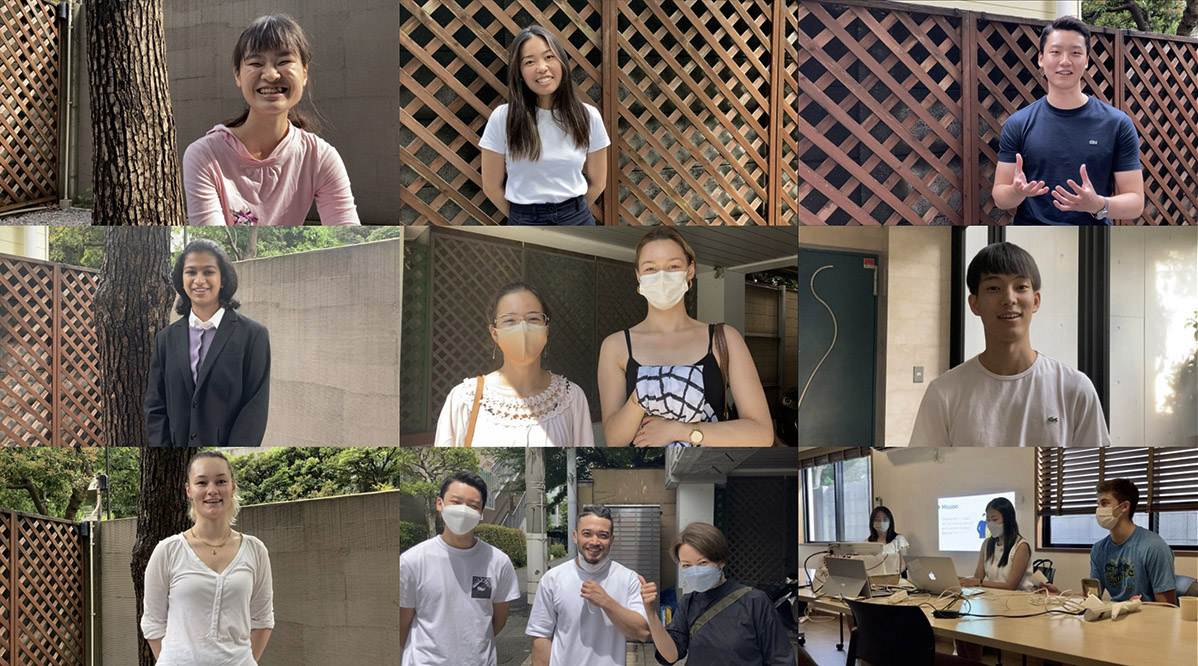 "Youth Summit 2022"
Sunday, September 25th, 13:00 - 15:00
Hybrid Event / Tokyo Midtown Hall A and online

*Japanese/English interpretation will be provided.
*No cost for registration

■Registration■
https://livestokyo2022.peatix.com/

Venue: Tokyo Midtown Hall A (9-7-1, Akasaka, Minato-ku, Tokyo)
https://en.tokyo-midtown.com/access/

Access Map to Tokyo Midtown B1F, Hall A
[ Click Here / PDF format ]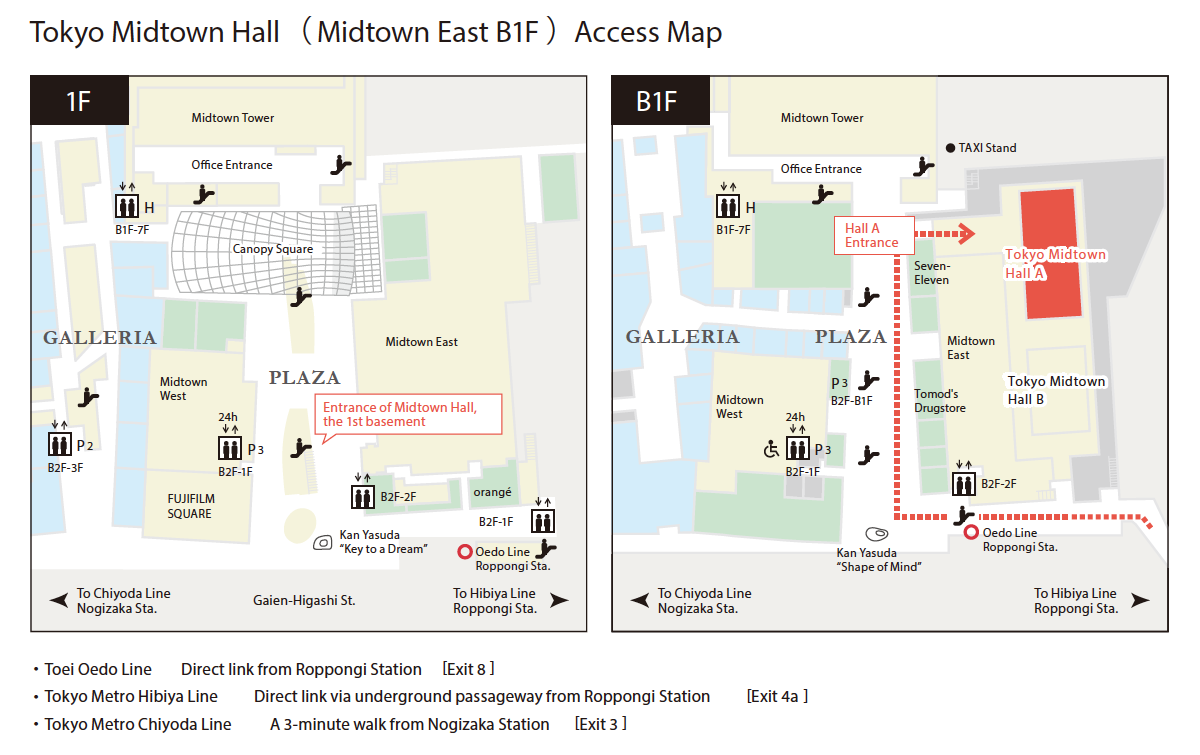 Social Innovation for our future
Hands On Tokyo "Youth Summit 2022"
Our "Youth Summit 2022" is an event where high school students, university students, and young people in their 20s (youth) present their ideas for solving various issues under the theme of "social innovation," which focuses on social issues and working toward solutions.
This project started in February of this year, and groups of youth have been devising and implementing ideas that can solve problems in four areas: Children's Home, Special Needs, Poverty, and Environment.
The "Youth Summit 2022" will be held on Sunday, September 25th, from 1:00 p.m. at Tokyo Midtown, Roppongi, where six youth groups will present their ideas. The group that wins the grand prize, "Hands On Tokyo Best Future Activity," will then be supported by Hands On Tokyo to implement their idea.
Hands On Tokyo "Youth Summit 2022" will bring together great ideas for social innovation for our future!
----
MC: Akiko Sasaki


TV TOKYO Announcer
Main anchor of 'WBS (World Business Satellite)'


MC: Seiichiro Yonekura


Professor of Hosei University
Professor Emeritus of Hitotsubashi University
President of Creative Response-Social Innovation School

Professor Seiichiro Yonekura received his B.A.s (in both Social Studies and Economics) and M.A. (Social Studies) from Hitotsubashi University in Tokyo and Ph.D from Harvard University in the United States of America. He is also President of Creative Response-Social Innovation School, an open school specialized in social and SDGs innovation and Chief Editor of Hitotsubashi Business Review, one of the most prestigious business magazines in Japan. His current research interests are on a historical development of innovation and entrepreneurship in a global business context and a social business and social entrepreneurship in the BOP (base of pyramid) market and SDGs challenges. He loves golf and rock'n roll.
■Inspiration Talk Guest Speaker

Robin Takashi Lewis


Co-Founder, mymizu
Representative Director, Social Innovation Japan

Robin is an award-winning social entrepreneur, educator and speaker based in Japan. He is Co-founder of mymizu, a platform to reduce consumption of single-use plastics through the power of technology and community. He is also the Representative Director of Social Innovation Japan, a platform for social good focusing on the UN Sustainable Development Goals (SDGs), named by Nikkei as one of the '100 companies building the future of Japan' and a two-time winner of Japan's 'Minister of Environment Prize'. For 10+ years, Robin has worked with social enterprises, NGOs and inter-governmental organisations, including the World Bank and UNDP, and has managed sustainable development projects around the world, including in Japan, Haiti, Vanuatu and Mozambique. In 2020, he was recognised by M.I.T. Technology Review's 'Innovators Under-35' Awards and in 2022, won Business Insider Japan's 'Beyond Millennials' Award in the Circular Economy category. He holds Board Member positions at Shibuya QWS and Youth4Nature, and graduated with an M.A. in International Business from the University of Edinburgh, UK.
Daichi Konuma
Co-founder and CEO of Cross Fields
http://en.crossfields.jp/

MA in Sociology, Hitotsubashi University. Two-year field experience as a JICA volunteer in Syrian Arab Republic. Worked at McKinsey & Company, and co-founded Cross Fields in 2011. Selected as a Global Shaper (Tokyo HUB) by the World Economic Forum in 2011. An executive board member of Japan Association of New Public (JANP) and the Japan NGO Center for International Cooperation(JANIC). Published "How to discover the purpose of work" (Diamond, Inc.) in 2016.
---

■ Time Table ■
13:00     Opening Address
13:05 - 13:20 Inspirational Talk / Robin Takashi Lewis
13:20 - 14:40 Presentations (Six Youth Groups)
14:40 - 14:55 Inspirational Talk / Daichi Konuma
14:55     Award Presentation
*The Inspirational Talk may become available through online content.
---

■ Presentations ■
Youth Group 1: GLOBAL EDUCATION GUIDES
A curriculum to promote global mindedness and non-textbook teaching methods where the children are encourage to express themselves freely.
Member: Premajanani Karthikeyan / Tharani Atapattu / Sophie Ogura / Kelly Ogura / Elliot Kim / Luna Nerve
Youth Group 2: Reflecting today's energy problems! The card game "Generate"
We came up with a game that allows participants to think about energy issues from three perspectives - environmental, economic, and safety - and compete to win or lose based on the number of points earned. The game will be open to junior high school students and older throughout the event.
Member: Rina Miyoshi / Mika Kato / Kana Goto / Anna Sakai / Seiju Shi
Youth Group 3: Muovi
Wearing ocean gems
Member: Tashina Kanamori / Kanak Arjunwadkar / Riko Kurokawa / Hana Knieling / Lena Ciganer / Elizabeth Lu / Alexandra Serban
Youth Group 4: Expand Horizons ~Connections that are unique to this place~
Project to "broaden horizons" through work experience and cross-cultural exchange for current and former students of children's homes.
Member: Junayeed Matin / Yudai Kachi / Reina Kachi
Youth Group 5: Hand in Hand
Refugees have rich language abilities and life experiences, but are not able to use them to the fullest extent due to social stigma against them. Our mission is to eradicate this stigma and provide potential job opportunities by helping refugees share their unique stories with Japanese corporations. Refugees and companies, Hand in Hand.
Member: Sakura Yurugi / Ryan Haddad / Rika Kobayashi / Sachika Yoyasu / Issin Kobayashi
Youth Group 6: Creating a Barrier Free Society
A platform for fun interactions, building awareness, and breaking down barriers
Member: Sang Won Daniel Takahashi / Kanako Oishi / Lucas Shiraki / Mieko Sakurasawa
Guest Youth Group from Hands On Hong Kong


Learn to Fly: Foundation of Education
"Learn to Fly, Learn to Thrive" is an English learning program led by five HandsOn Hong Kong YOUTH EMPOWERED student leaders. This program aims to help bridge the gap between students from different backgrounds.
Member: Aviva Wang / Chloe Yoo / Lorraine Ng / Natalie Leung / Yoyo Pang
---
*Our mentors for each Focus Area*
Children's Home
Kohei Sato
Facility Manager,
Children's Home "Kibo no ie"
Isaac Martins
Long-time Volunteer Leader

Poverty
Kyoji Sasaki
Grameen Nippon

David Slater
Hands On Tokyo Youth Committee;
Prof. Of Sophia Univ.
Special Needs
Michiyo Furuichi
Chairman of NPO Acceptions
Pharmacist
Mark Bookman
Postdoctoral Fellow at Tokyo College,
the University of Tokyo
Environment
Kazuyuki Imamura
Director and office manager of
NPO Arakawa River Clean-aid Forum
Karin Wellbrock
Hands On Tokyo Council of Advisors;
Partner and COO, Kay Group K.K.
Alana Bonzi


Founder and Director of NPO SEGO Initiative

■Registration■
https://livestokyo2022.peatix.com/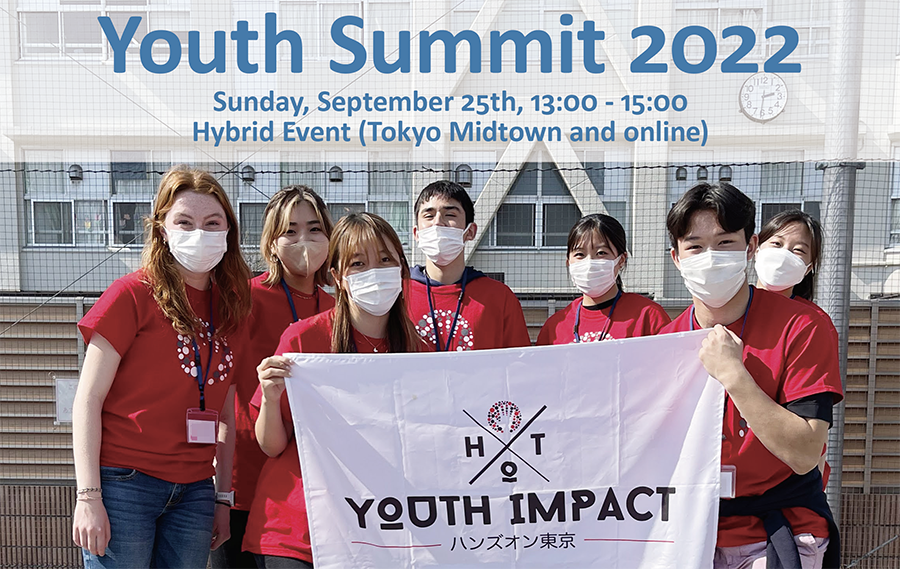 ■If you would like to support us financially, please visit the Hands On Tokyo website page below.