2020 Overview
---
If you are interested in offering volunteer opportunities to your employees, please feel free to contact Hands On Tokyo office at info@handsontokyo.org.

-----------
■Corporate Programs 2020 Overview
By Corporate Program Team
2020 was a difficult year for us with the COVID-19 pandemic impacting everyday life. While giving utmost priority to ensure the safety of our volunteers and community partners, we made necessary modifications to our programming and transitioned from in-person volunteering to virtual and remote volunteering. Under the constrained conditions during the pandemic, our corporate volunteers have supported us through the process and helped us be creative and innovative while we made this transition to operate virtually.

Here some of the highlights of innovative programs that we were able to develop together with our corporate volunteers in the year 2020.
Digital technology has been core to our daily lives making PC/SNS literacy more relevant. Volunteers from Morgan Stanley and GLP Japan were engaged in a series of online SNS Literacy sessions including trial sessions to help underprivileged teens make a wise use of social media and digital technology. Through various practical examples and interactive quizzes, volunteers helped teens to increase their awareness of risks involving social media while they use digital media and technology.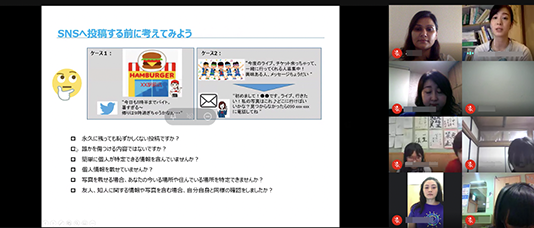 As a part of their first virtual Global Week of Service, Alexion Pharma volunteers helped us develop various innovative projects to serve our communities in need. They helped children learn about various medicines and how they dissolve in the human body through scientific experiment.
Alexion volunteers connected with the children online to guide them through the process and also explained about the human body and how it responds to various medicines (capsules, tablets, powders, etc.) During the Career sharing session, each volunteer shared about their career path, their passion while they were at the same age of the children and their hobbies.
Volunteers also explained about their present career and why they choose this career path to inspire the children to get motivated and dream bigger. The children were very keen to learn about volunteer's personal life, their career path and enjoyed the interaction.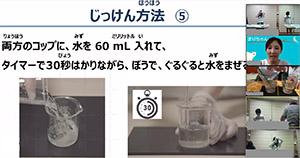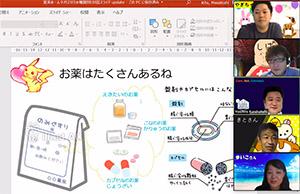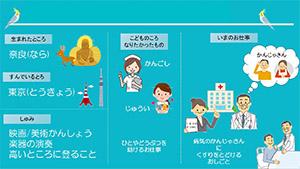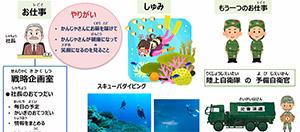 Experts from Yamano Beauty College liberated their time to provide online make-up classes to high school girls at children's homes as a part of our Etiquette session. The girls living in institutions have limited access to these opportunities as they live in a group with limited guidance especially on make-up style. This session was particularly helpful for them to learn simple make-up techniques to look elegant while they go for a formal job interview. The experts used easily accessible products with reasonable prices to let the girls practice using make-up online while demonstrating each step. It was also a rare chance for the girls to interact with beauty experts to learn helpful beauty tips on how to take care of their skin daily.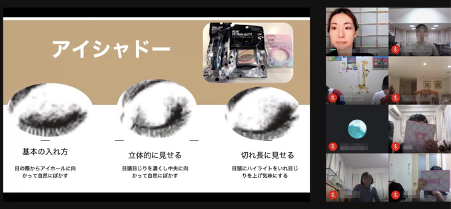 These interactive online programs helped under-privileged children and teens get familiar with online learning and access to "new normal" life with and beyond COVID-19. They realized even without having physical contact, they could engage in life-skills related activities and meet inspiring adults, which would help boost their self-confidence and self-esteem.
With the leadership of Alexion Pharma volunteer musical band, the team prepared a music video on a popular song together with the seniors at one of our senior home partners. On the activity day, the volunteers and seniors involved in making the music video met online and had live interaction to give feedback on the video and its making. The second session was a breakout session where the volunteers and seniors had two-on-two interaction talking about past memories looking through the pictures as a part of reminiscence therapy mostly for the seniors suffering from dementia. This project not only helped to entertain and engage elderly population and help boost their spirit, it also helped them revisit and recall their past nice memories through live interaction with volunteers.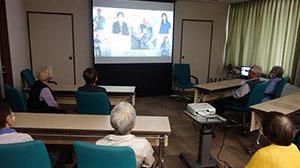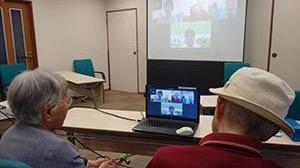 Given the current unprecedented situation, a mask has become our daily necessity. A mask case is useful while carrying around a spare mask or while temporarily removing a mask for outdoor activities. While the needs of using mask cases were extremely high, and the commercial products were unavailable due to high demand, Alexion Pharma, Box Japan, MetLife Japan and WeWork Japan engaged their work from home employees to make total of 1,731 mask-cases along with the thoughtful messages for our children's homes and elderly homes partners around Tokyo and some children institutions in Tohoku area.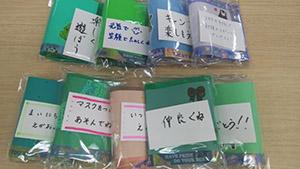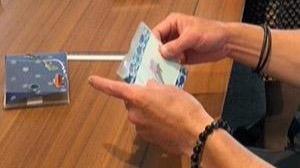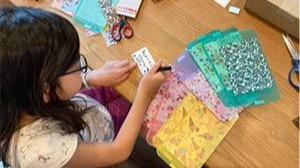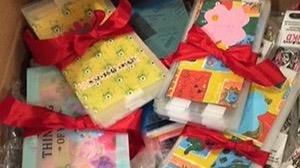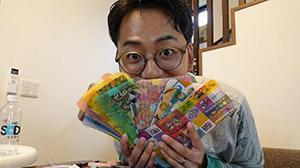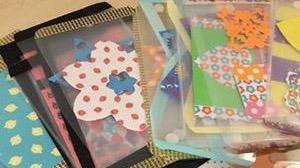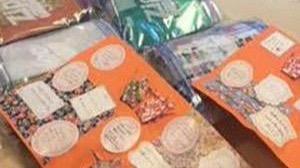 With the generous support of our volunteers and corporate partners, we have been regularly delivering PPE gowns to medical and care workers in our community. As a part of their Global Impact Day, volunteers from Box Japan were also engaged in making handmade PPE gowns for care workers. Few Box Japan volunteers gathered maintaining social distance at their office while rest joined via online participating on their very first hybrid style volunteering project.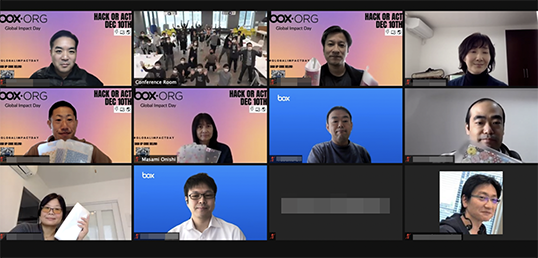 Mondelez Japan volunteers have been joining Shibuhana in their efforts to grow flowers on streets of Shibuya and to keep the area clean. They hosted an interactive webinar this year inviting Shibuhana representative on their "Purpose Day" - a unique moment where colleagues come together to reflect on their corporate purpose which includes environmental sustainability.
The Shibuhana representative introduced practical tips to successfully grow flowers or vegetables in their gardens or balconies. The session helped participants understand the importance of protecting the environment while learning useful tips to enjoy gardening at home during this challenging time.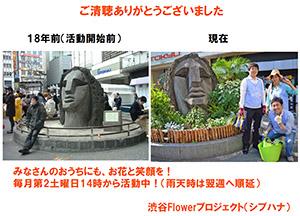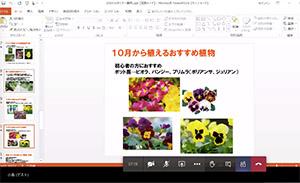 Every year, Alexion Pharma volunteers were involved in the Arakawa river cleaning project. This year an expert from Arakawa Clean-Aid Forum (ACF) was invited to host an interactive webinar to raise awareness in environmental issues and sustainability.
Volunteers had a 40 mins webinar on individual responsibilities in preserving and supporting the environment based on various factual data and interesting case studies following with a breakout session to discuss and reflect back on their individual roles. After the breakout session, they again met in a bigger group to share about the issues that touched them the most and also made individual commitments to save the environment. This project made volunteers familiar with the actual situation of their surrounding environment and helped them realize that it is individual responsibility and consistency to be responsible for saving the environment.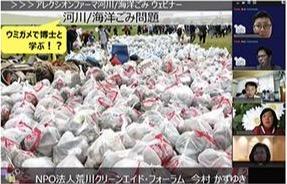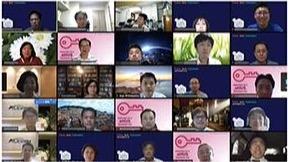 WeWork Japan volunteers helped make crafts items to decorate walls at one of our children's home partners during Christmas. Although due to the pandemic, the volunteers could not visit the institutions in-person, they used the crafts as a medium to let the children know that the volunteers care about them and want to make them feel special by sending beautiful crafts items along with the thoughtful messages.

Our corporate volunteers also contributed to deliver a special "Thank You Basket' with Christmas gifts items and heartfelt messages to our Infants Home and Elderly Home partners in Tokyo. The volunteers made holidays extra special for our community in need with their beautiful gifts and thoughtful messages.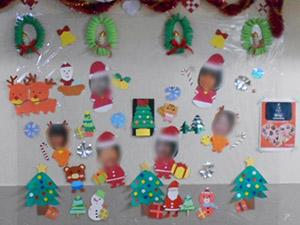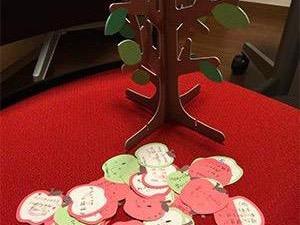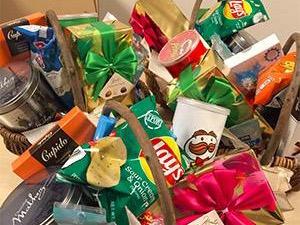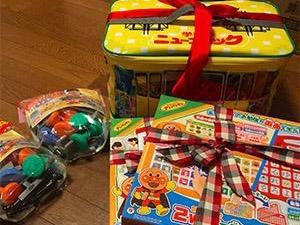 Every year during Christmas, The Peninsula Tokyo has been inviting under-privileged children to make the end of the year extra special for them. The children visit the hotel and make 'Ginger-bread House" together while also having a brief tour inside the hotel following with tasting the delicacies of the hotel.
This year due to the pandemic, they couldn't invite the children to their hotel. The Peninsula Tokyo volunteers hosted an online "Ginger-bread House making", for the children. The materials to decorate and make the "Ginger-bread House" was delivered to the participating children's home prior to the activity. The children were extremely delighted to be able to participate in ginger-bread making despite the pandemic. The beautifully decorated "Ginger-bread house" were exhibited at their respective homes in a shield case provided by The Peninsula Tokyo, which they later ate delightfully.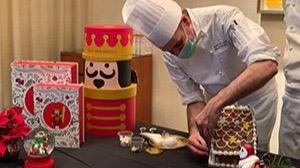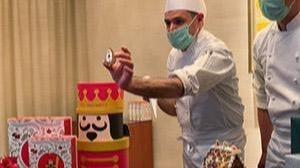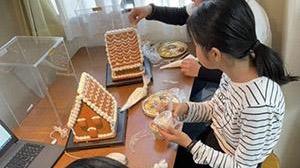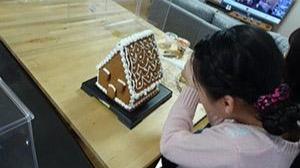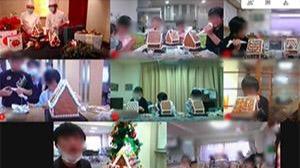 Although we had to suspend our in-person activities and could only start virtual volunteering in the mid of 2020, we were able to engage 525 corporate volunteers to develop 22 different projects to impact the lives of more than 1150 people in our community.

We would not have been able to develop these various ranges of innovative programs without the generous support (donations, matching campaigns, unrestricted grants) and innovative ideas of our corporate volunteers. While we thrive for creativity and innovation in our programs, we are extremely grateful for the continued support of our corporate partners that have helped us and our community to be resilient during this unprecedented time. We look forward to developing more meaningful projects together in future to meet the needs of our community.